Smart people who think progressively!
"Our commitment to you is that we will help, coach, train and inspire you and your team to unlock their full potential. We promise to bring our best energy and creativity and to challenge the status quo. Most importantly, we will work with your leaders to transform your culture."

Enda McNulty, Founder & CEO
Shaping Excellence: Leaders in Performance, Commercial Strategy, and Psychology. Together, they bring over 60 years of experience in coaching, strategic sales, and leadership development. Their unique blend of skills drives innovation, resilience, and wellbeing for individuals and organisations across various industries.
Enda McNulty
Founder & CEO
Enda McNulty, a leader in performance, resilience, and well-being, has harnessed insights from sports, psychology, and business to create a unique approach.
With 25 years of experience coaching elite performance in sports, business, and more, he's the CEO of McNulty, a thriving training organisation. As a former Gaelic Games athlete, he learned valuable lessons about leadership and teamwork.
Enda has mentored elite athletes and contributed to successful teams like Joe Schmidt's Leinster and Ireland. He's also coached high-level executives at companies like Microsoft, Facebook, Intel, and Amazon, gaining diverse industry knowledge.
Specialising in Leadership, Mindset, High-Performance Teams, Creative Environments, Resilience, and Well-being, he's a bestselling author ("Commit!") and a board member of the John & Pat Hume Foundation, championing peaceful change through leadership.
Serena Massey
Chief Commercial Officer
Serena holds the position of Chief Commercial Officer at McNulty.
With over two decades of experience in strategic sales and leadership roles within FMCG, both in Ireland and the UK, Serena has worked with notable companies such as GSK and Diageo. She is a dynamic and effective communicator, specializing in building relationships, resolving conflicts, negotiating, and providing training, coaching, and facilitation.
Serena actively supports causes such as Mental Health Awareness, Women in Leadership, and the Graduate/Future Leader programs, reshaping application strategies to make a difference.
As a certified Insights Practitioner, Serena has a keen interest in leveraging individual personalities and innate strengths to unlock full potential and promote high performance.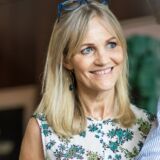 Patricia O'Reilly
Customer Relationship Client Relations Manager
Patricia O'Reilly brings a wealth of experience and a passion for exceptional client care to her role as Client Relations Manager at McNulty. With a career spanning diverse industries and a dedication to building strong relationships, Patricia is at the forefront of ensuring our clients' needs are not only met but exceeded.
Before joining McNulty, Patricia spent 14 years working with Aer Lingus as cabin crew. Her time in the airline industry honed her customer service skills and taught her the importance of attentiveness, patience, and going the extra mile to ensure passenger satisfaction.
Patricia is no stranger to academia either, having earned both a degree and a master's in social science from University College Dublin.
In her role as Client Relations Manager, Patricia is committed to fostering lasting partnerships with our clients, making sure they feel valued and supported every step of the way.
Michael Dempsey
Chairman
McNulty Chairman – The epitome of an authentic leader, Michael is from Enniscorthy.  He first trained as a psychiatric nurse and has had an amazing career journey.
Michael was employed as a sales rep for Bristol Myers Squibb and eventually became their CEO in Ireland. He then became a coach and mentor for Bristol Myers Squibb across Europe.
Michael has been on the McNulty board for almost 15 years. Michael is a trusted friend and confidant to the McNulty CEO and to many of our clients nationally and internationally.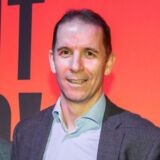 Paul McGrane
Chief Financial Officer
'Paul McGrane FCA, is an experienced Chartered Accountant, and leads the outsourced finance function at McNulty Performance, assisted by Teresa Marsden.
This involves daily processing, reporting and management of all financial transactions together with the review and monitoring of financial OKR's.'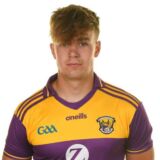 Liam Coleman
Client Partner | Psychology Graduate
Liam Coleman, a proud Wexford native and psychology graduate from Dublin City University (DCU), brings a blend of psychology, leadership, and sports experience to his role as a Client Partner at McNulty Performance.
As a senior intercounty football player for Wexford, Liam captained the team in 2023, demonstrating his leadership abilities on and off the field. He also represented DCU at Sigerson level.
In his one-year tenure at McNulty Performance, Liam combines his passion for sports, psychology, and leadership to build strong client relationships while promoting a high-performance lifestyle. He's dedicated to helping clients harness psychological insights and leadership skills for success in various aspects of life.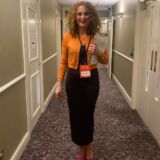 Rhona Mooney
Client Relations
Rhona Mooney joins Mc Nulty following a career as a member of Aer Lingus Cabin Crew, where she sharpened her intrinsic communication, organisation and empathy skills and developed a detail-orientated outlook to customer service.
Her background and expertise make her an important member of our Client Relations team, supporting Patricia in providing exceptional, all-encompassing care to our clients.
McNulty Valued Associate Partners
Our team of dedicated associates brings a wealth of expertise and experience to the table. Each member is committed to delivering excellence in their respective fields, ensuring our clients receive top-notch service and support. Get to know the individuals who make our collaborative approach a cornerstone of our success.
Dr Mary Collins
Leadership Psychologist
Dr Mary is a Coaching Psychologist with over 15 years of  experience in the field of Leadership Development & Talent Management. Her current role as Senior Executive Development Specialist with RCSI Institute of Leadership involves working with senior leaders in the healthcare sector to develop their management and leadership capabilities through a range of executive development and academic programmes.
Dr Mary is the McNulty team's expert on all things related to leadership. She brings her wealth of knowledge and experience to elevate future leaders to the next level and maximises the leadership performance of global business leaders as one of our executive coaches.
Mary's passions and main research interests are Women in Leadership, the Multigenerational Workplace and Emotional Intelligence and Leadership.
Mary is an Accredited Professional Executive Coach and Coach Assessor with the Association of Coaching and a Council Member of Irish Institute of Training and Development. Mary's doctoral research has been published as part of the book 'Managing Professionals & other Smart People', and she is currently writing a book on 'Recruiting Talented Professionals'.
Sinéad Cassidy
Marketing Coach
Sales & Marketing Manager at the Galway Races – Sports Marketing – Director of the National Breast Cancer Research Institute – Harvard Business School.
Sinéad is a Sales & Marketing Manager with 20+ years' experience and a proven track record of delivering transformation in business, driving profitable growth.
Previous companies Sinéad has worked with include the 5 Star g Hotel & Spa, The Ploughing Championships (Europe's Largest Outdoor Agricultural Event), Supermacs, Punchesotwn Racecourse and Spirit Retail Marketing.
Sinéad is passionate about helping a business grow, reach its full potential and providing an unrivalled experience for customers/fans. Commercially minded with a passion for building strong teams, partnerships, collaborations and activations. Positive can-do work ethic, attitude and entrepreneurial mindset.
Sinéad's specialties: Marketing & Communication Strategies, Sponsorship, Brand, Reputation Management, Customer Experience, Fan Engagement, Event Management, Media Planning, Market Research, Product Launch, Performance Reporting and Financial/Budget Processes.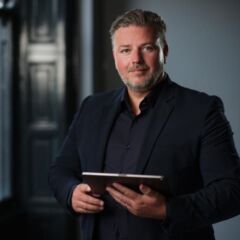 Martin Bailie
Non Executive Director
Serving since March 2020, Martin's role as a Non-Executive Director at McNulty embodies his commitment to unlocking extraordinary potential.
McNulty's focus on Leadership, High Performance Teams, Culture, and Wellbeing aligns seamlessly with Martin's skills in Customer Centricity, High Performance Organizations, Cultural Transformation, Business Transformation, Omni-Channel, and Creative Problem-Solving.
Collaborating with top teams and leaders in business and sport, Martin contributes to transforming individuals, teams, and organisations into exceptional entities.
Dr Karen Weekes
Performance Psychologist & Endurance Adventurer
Dr Karen Weekes is an adventurer, sports psychologist and University lecturer. In February 2022, she became the first Irish female, and 20th female worldwide, to row any ocean solo, successfully rowing 3,000 miles across the Atlantic Ocean in 80 days.
Working with teams and individuals, from elite and non-elite backgrounds for thirty years, Karen specialises in proactive cognitive and practical coping strategies.
Through her research, she has explored motivation and coping within endurance environs, which are reflected in her shared experiences within sporting and corporate genres. Endurance exploits and music have been Karen's lifetime passions. Journeys have included both water and land based adventures.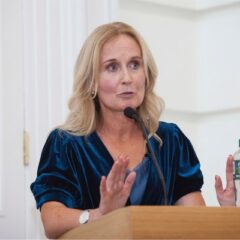 Assumpta O'Kane
Psychologist and Leadership Development Expert
Assumpta O'Kane: Transformative Business Psychologist and Leadership Development Expert
Welcome to our world of transformative leadership development. Assumpta O'Kane is a dedicated Business Psychologist, author, and skilled facilitator, committed to nurturing and enhancing leadership capabilities within the corporate realm.
As a seasoned professional in the field, Assumpta O'Kane is on a mission to empower CEOs and Managers, enabling them to foster a vibrant and dynamic leadership environment.
She holds a strong belief that authentic leadership growth begins with the embrace of Adult Development—a deliberate choice to broaden one's perspective, embracing a multitude of viewpoints, including Assumpta's own. This transformative journey unfolds with fresh insights and the promise of new beginnings, all guided by Assumpta's unwavering expertise and unwavering commitment.
Padraic Moyles
Head of Peak Performance
Padraic is a world-class expert in performance through his experience as a dancer in Riverdance performing thousands of times to millions of people throughout the world over the last 15 years.
Part of the world-renowned Riverdance for almost 18 years, Padraic has danced more than 5,000 shows and toured extensively around the world. He has performed at the most famous venues across the globe and danced in front of millions of people, including many world leaders in business, sport, and politics. Padraic's mindset, energy, enthusiasm and leadership is world class. He is an expert in Peak Performance, Energy Management and High Performance teams and has run hundreds of workshops for top international teams and organisations as part of the McNulty team.
His current role as Associate Director of Riverdance and Heartbeat of Home involves identifying, acquiring and developing the highest talent in Irish Dance. Padraic has also been part of the McNulty team for the last ten years as Head of Performance, inspiring teams to unlock their full potential.
Patricia McGowan
Nutritionist & Wellbeing Coach
Patricia brings not just expertise but a genuine passion for wellness to the table. With her extensive knowledge in evidence-based nutrition and fitness solutions, she's not just an associate; she's your dedicated guide on the journey to a healthier and more vibrant life.
At McNulty, Patricia wears many hats, each designed to empower you in different aspects of well-being. From helping you grasp the fundamentals of nutrition to supporting family wellness, Patricia is your trusted source for practical advice and actionable insights.
When you choose Patricia as your wellness partner, you're not just getting an associate – you're gaining a steadfast ally in your pursuit of health and vitality. Alongside McNulty, Patricia is fully committed to enhancing your overall well-being, one step at a time.
Sylvia Ferguson
Yoga and Mindfulness Instructor
Sylvia Ferguson is a yoga teacher of 20 years, (Yoga Therapy Ireland) and has a Masters of Science in Mindfulness Based Interventions (UCD). She teaches regular yoga classes and 8-week MBSR courses in Dublin. Sylvia is a lead Teacher Trainer with Yoga Hub's teacher training programme and hosts yoga retreats in Portugal in a luxury Health Hotel, Solar Alvura.
Weaving a mindful awareness into all classes, Sylvia's practices are designed to guide you towards feeling grounded, spacious and calm. Yoga and meditation classes are clear and easy to follow, encouraging benefits long beyond the practice. She was featured in RTE's Nationwide as a teacher who "exudes the calmness she aims to instil in her students."
Yoga is adaptable for all levels. Having studied Mindfulness and Compassion in University of Amsterdam's Summer School, Sylvia's passion is teaching classes that are supportive, inclusive, trauma-sensitive and adaptable. In each session she teaches simple short, effective take-home practices you can explore with ease and incorporate into your life.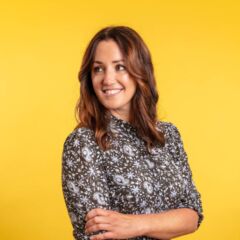 Pamela Renwick
Wellbeing Coach
Pamela Renwick is a professional coach with almost 20 years of experience in the Health and Wellness industry. She is a certified Yoga, Meditation instructor and Pilates Master trainer with a deep passion for health and fitness. Pamela's speciality areas are personal life coaching, stress management, wellbeing and corporate wellness.
Pamela adopts a holistic approach to her coaching and uses specific breathing techniques, mindful meditation and movement to encourage people to be the best version of themselves.
She deeply believes that the answers lie within us: that in a place of positivity, kindness, safety and confidentiality, an individual can access their true potential. She brings this positive and encouraging mindset to her role at McNulty as our Mindfulness & Meditation expert and empowers clients to reach their full potential.
Katrina Steady
Leadership & Resilience Coach
As a performance and resilience coach, Katrina teaches people how to achieve the highest level of performance in every walk of life. Katrina has coached US soldiers, CEOs, business leaders and executives.
Katrina received her Bachelor's in Psychology from Central Connecticut State University, and her Master's in Movement Science with a specialization in Sport & Exercise Psychology from Barry University.
She is a member of the Association for Applied Sport Psychology and has been an adjunct professor at Springfield College teaching Counselling for Enhanced Performance. Her experience includes teaching mental toughness, resilience and performance enhancing techniques in various sports and martial arts as well as Army Combatives, Snipers, and Rangers.
Eugene Conlon
Change Management Lead
Following thirty years'experience in commercial, Human Resources and Learning and Organisational Development roles within the European healthcare environment working for Bristol-Myers Squibb Pharmaceuticals Europe (BMS), a global biopharmaceutical company, Eugene operates as the Change Management lead within McNulty Performance.
With extensive experience in implementing Learning and Organisational Development (L&OD) strategies in the corporate sector, Eugene brings valuable cross-cultural experience of leading the design and implementation of change programmes resulting in significant improvements in productivity and organisational effectiveness.
Eugene holds a Bachelor of Science (Honours) in Human Resource Management and is a Fellow of the Chartered Institute of Personnel and Development, U.K.
Involved in community work for thirty years, presently his focus is on addressing the challenges of climate change through mentoring sustainable energy communities.
Damian Judge
Leader in Data and Analytics
Damien has been a leader in Data and Analytics for over 20 years.  He previously held senior roles at BT, Ulster Bank and is now Head of Data, Analytics & Cloud at RBS International.
His wide spanning remit covers transformational data projects, multiple Cloud migrations, data management and customer insight.
He is a regular speaker at Data conferences throughout the UK and Ireland, and previously delivered talks at Salesforce's  annual San Francisco conference on a pioneering AI project he led.
Ciaran Fitzpatrick
Physical Therapist
Meet Ciaran, our experienced Physical Therapist specialising in sports-related and orthopaedic conditions. With a focus on hamstrings, hip/pelvis/back, knees, and ankles/feet, Ciaran diagnoses, treats, and rehabilitates these common issues.
Ciaran's impressive track record includes work with Adidas and Nike Running UK, Arkansas track and field, Athletics Ireland-European/World championships, and Olympic camps. He's also contributed to Dublin Minor and U-21 hurling teams, various Club GAA teams, and privately worked with international athletes, rugby players, tennis and soccer pros, and county GAA players.
As a McNulty Performance team member, Ciaran collaborates with corporate clients, and his coaching extends to track and field, hockey, and mechanics of speed and running. He also partners with sports medical practitioners, focusing on injury prevention in U.K. football, particularly for ACL, hip, and hamstring injuries, and enhancing mobility and flexibility in the lower back, hip, and pelvis.
Ready to embark on a journey of growth and achievement? Take the first step towards a rewarding career by applying today. Let's redefine success, drive innovation, and make a lasting impact together. Join McNulty Performance and empower individuals and organisations to reach their highest potential.