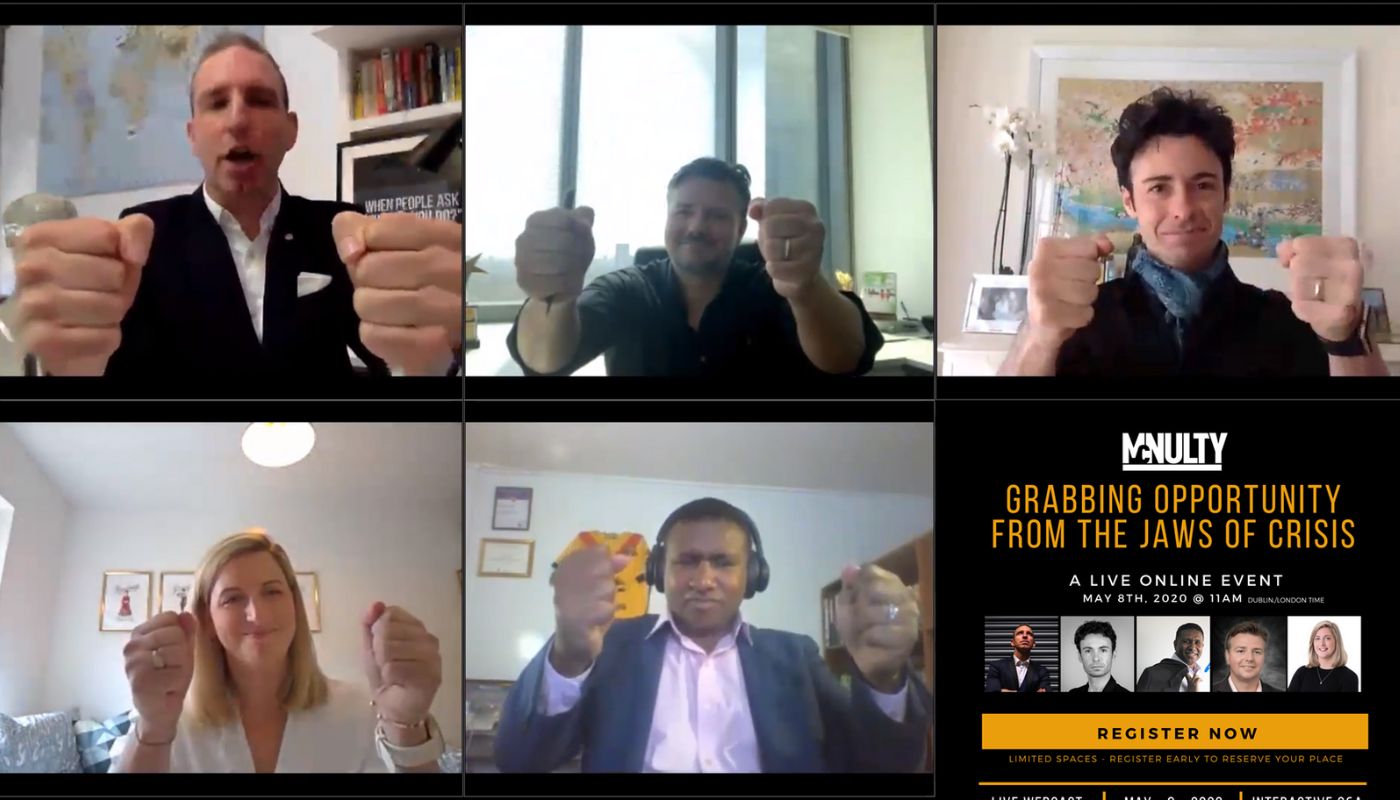 Grabbing Opportunity from the Jaws of Crisis – Live Event
As the Covid-19 lock-down continued for much of the globe, and as people continued to adapt to new working and living norms McNulty hosted a truly global online event looking at seizing opportunity from the jaws of the crisis.
This time Enda McNulty co-presented with Martin Bailie, CEO of Tata India, and former COO of Lidl Ireland & GB, connecting live from Mumbai, Padraic Moyles, Associate Director of Riverdance and Thought Leader of Peak Performance and Arthur C Tane, connecting live from Papua New Guinea, who truly lit up the event.
The webinar again was facilitated by our own Head of L&D and former KPMG Bermuda Head of L&D, Kate Taylor.
Also look out for a very short video at the beginning at the beginning of the event that highlights one of the charitable causes McNulty are truly passionate about helping, Kako Kids in Haiti. If you would like to support this charity please contact us.
Share the Magic: Spread the Word with Us!