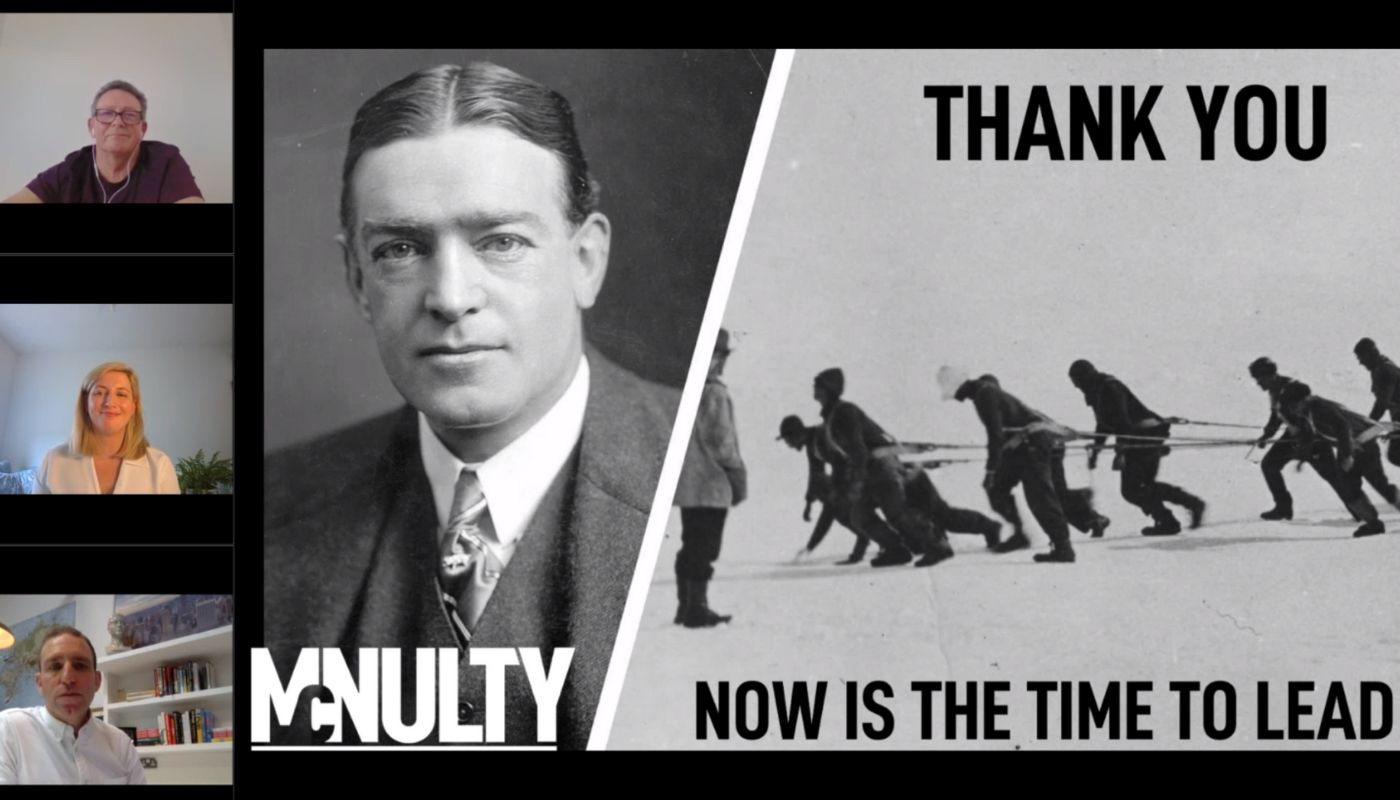 Covid-19: Leading Through Adversity Webinar 2
In the second webinar of support during the Covid-19 pandemic, more leaders joined our panel from across the globe for an interactive session.
This time Enda McNulty co-presented with Sean O'Reilly, former EMEA Data Center Infrastructure Operations Director at Amazon Web Services, for an interactive discussion with business leaders on leading with compassion, effective communication and developing a culture of organisational resilience. The webinar again was facilitated by our own Head of L&D and former KPMG Bermuda Head of L&D, Kate Taylor.
To access the webinar recording, please click below.
As with any McNulty event; energy, interaction and Q&A were actively encouraged.
A great half hour podcast can be found at the Harvard Business Review Real Leaders Ideacast series here:
https://hbr.org/podcast/2020/03/real-leaders-ernest-shackleton-leads-a-harrowing-expedition
Do you need help leading, facilitating or engaging with your teams remotely?
Do you want to empower your colleagues to be resilient, lead and perform to a higher level?
Give Matt, our Client Partner, a call today on +353 1 5352236, or email matt@mcnultyperformance.com to discuss McNulty's global digital leadership, facilitation, team performance, resilience and change management partnerships.
For McNulty's full range of services, please click HERE
Share the Magic: Spread the Word with Us!