Our Individual Performance & Wellbeing Programmes
Before you can lead others, you must be able to lead yourself. If you want to thrive in your personal and professional life then it is imperative that your personal wellbeing be your number one priority.
Rise is a Dublin based exclusive wellbeing facility that specialises in coaching and supporting individuals who wish to improve their performance and wellbeing. Rise is the ideal way to start taking your wellbeing seriously and improve your performance on every level. We provide in person and virtual holistic support to ensure that all aspects of your health and wellbeing are optimised.
Our unique approach allows us to work with you from the moment you step foot in our facility or join us in the virtual world. Our team of experts will work alongside you in designing a tailored programme to suit your individual needs based on our pillars of energy management.
Our methods and principles require a team effort. This is why we have a diverse range of performance and wellbeing professionals with a unique and extensive skillset. The combination of diverse skill sets, over two decades of experience, authentic care and dedication allows us to get you results that last.
Using tried and tested holistic methods, we can help you to improve your overall performance in work and life by increasing your energy levels and productivity, decreasing fatigue and stress, reducing risk of injury, improving confidence and cognitive function and increasing your resilience as a leader.
Each of our wellbeing programmes involves various phases and elements
Evaluation & Assessment
We agree specific and measurable objectives. These objectives will focus on you, your team, and/or your organisation becoming fitter, healthier, more resilient and a better performer personally and professionally.


Environment Evaluation & Assessment
The McNulty team identify key areas that can be improved to ensure that the time spent at home and in work has a positive effect on health, wellbeing and performance.
Performance & Wellbeing Coaching
These sessions educate you on the key pillars of energy management. They will involve yoga, meditation, mindfulness and strength and conditioning sessions that are specifically designed to meet your needs.


Nutrition Consultants
We educate you on the McNulty principles of nutrition and how to integrate good nutrition habits into your lifestyle.


High Performance Physiotherapy
Individual programmes include regular physiotherapy sessions and ensure your training and recovery are aligned to your needs based on the advice from our high-performance physiotherapists.
Discover how McNulty has empowered individuals, teams, and organisations to reach new heights of achievement and well-being through our unparalleled Training & Development, Coaching & Advisory services.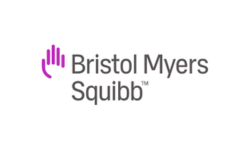 BMS New Jersey
Manager
"Many thanks to you and your team for bringing this together virtually for us! The energy and quality you bring to each session is above and beyond. You and your team's insight and leadership techniques are invaluable. Lots of new perspectives to take in and implement to help myself and fellow participants grow personally and professionally!"
Tata India
CEO
"The McNulty team have energy and passion in abundance. They are values-driven, humble, motivated by your potential, committed to your journeyand bound to supporting you along the way."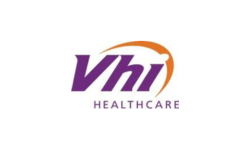 VHI
Board Director
"Really well done to you and your team, for every ounce of McNulty energy you bring, you create 100-fold. You really hit the nail on the head. Thanks to you and the team."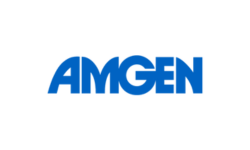 Amgen California
Programme Lead
"Thank you so much for an inspiring and engaging leadership session! I greatly enjoyed the time spent with the McNulty team. It's a challenge to couple innovation and learning in a remote setting and your team brought that today"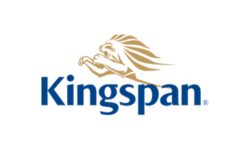 Kingspan UK
Product Manager
"After just 1 week with the McNulty Wellbeing sessions I can genuinely say my wellbeing has improved. The team were friendly, knowledgeable and completely engaging. Finally, informative sessions that taught us how to actually implement this into our daily lives in meaningful yet realistic ways. I have tips that I can literally implement at my desk in minutes! From the bottom of my heart, these sessions are precisely what teams in any business need right now"
BMS Japan
Head of Manufacturing
"McNulty's innovative, creative and impactful 18-month training programme transformed me into being full of energy and confidence."
RWP
Graduate
"I took so much from each module with each speaker having their own unique perspective and advice… Having completed the course I see the huge positive energy that exists within the McNulty team"
Explore Our Suite of Impactful Programmes – Your Pathway to Excellence and Transformation Awaits.